2020 FORD ESCAPE HYBRID REDESIGNED
The 2020 Ford Escape has finally been launched. The one we expected for a long time has been completely redesigned, and now offers more impressive looks and performance than ever. The compact SUV Ford Escape is a well-defined choice, since its first release on the North American market in 2005. And this new version will only rekindle your desires.
2020 Ford Escape: New Performance Features
With a 200-pound weight reduction (and therefore better aerodynamics), an improved 8-speed automatic transmission and four available engines, the 2020 Escape will be one of the most challenging crossovers on the Canadian market. In the high-end version, it will have a 2.0-liter turbocharged four-cylinder engine capable of producing 250 horsepower and 275 lb-ft of torque, as well as towing capacity of more than 3,500 pounds when properly configured.
But the real novelty is the coming of a hybrid configuration - it will include four EV driving modes (Auto EV, EV Now, EV Later and the all-new Charge EV mode) that can adapt to your driving style. In the standard hybrid version, it will be efficient but in the plug-in version, it can even travel up to 48 kilometers in 100% electric mode.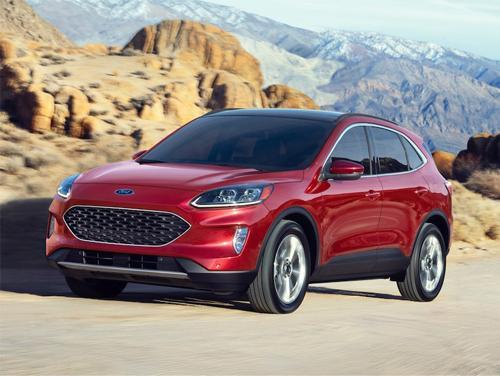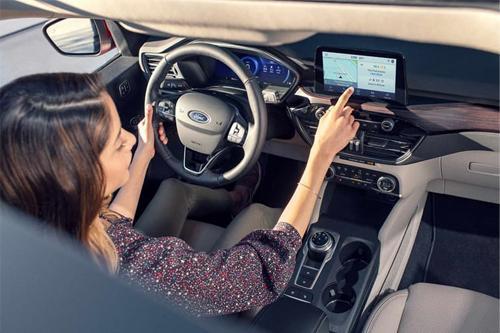 New 2020 Ford Escape innovations in technology and connectivity
Climbing inside, the 2020 Ford Escape will bring new technological innovations. An example? Choose the Titanium version and you will get a Ford head-up display, which can integrate all the specifics of your driving style, your navigation and your speed in your field of vision.
Other technological elements are also on the menu of the Escape 2020. It will be equipped with the latest generation of the SYNC3 infotainment system, a Wi-Fi access point integrated into the Ford Pass and numerous assistance functions. Co-Pilot 360 will help the driver to be safe on the road, including Active Park Assist 2.0, Adaptive Cruise Control with Stop-and-Go and lane centering.
The 2020 Ford Escape was designed for your active life and proves it with new interior design that promises better legroom in the second row and cargo capacities of 37.5 cubic feet of cargo space behind the second row of seats.